Jottings Newsletter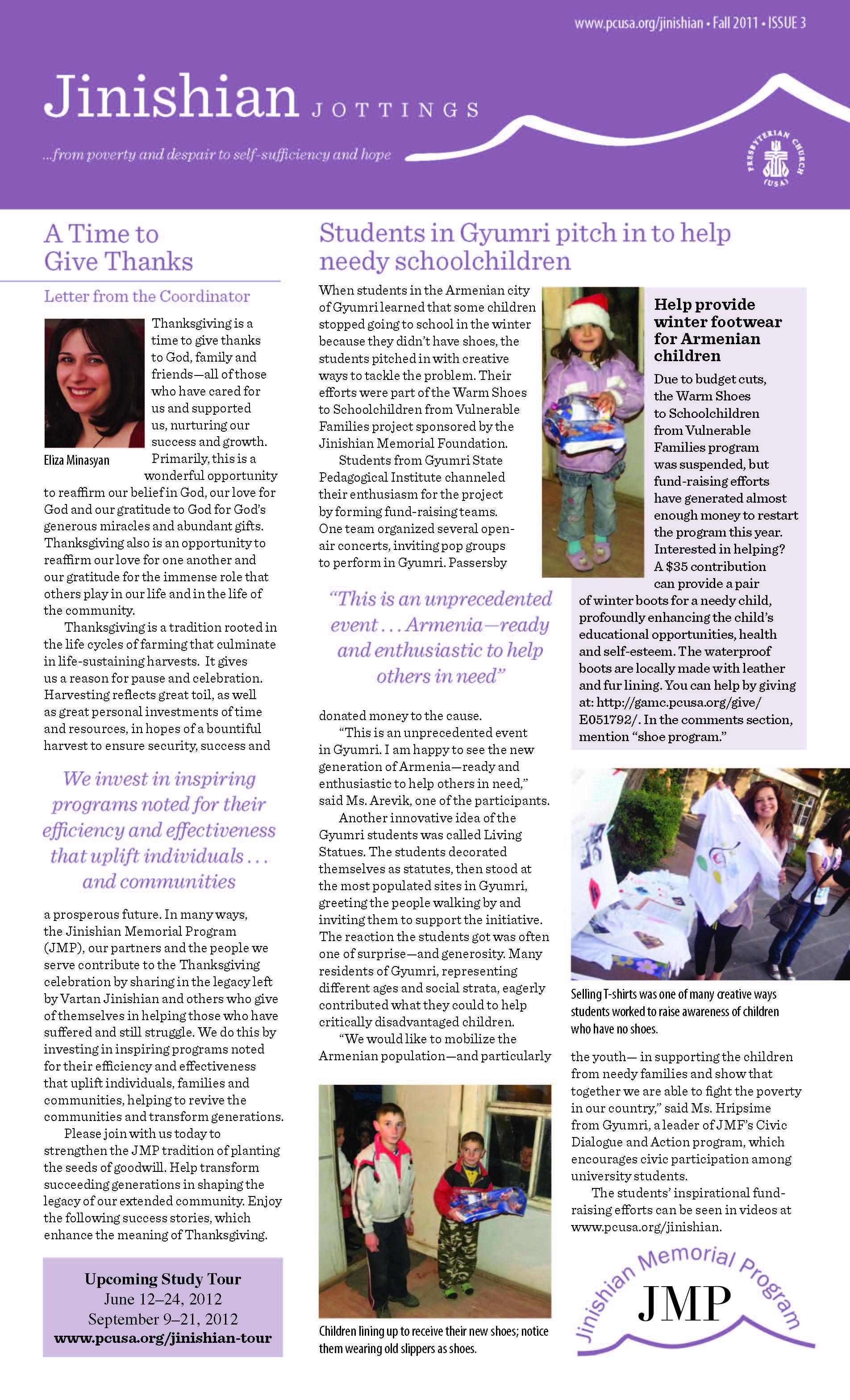 The Fall 2011 issue lifts up success stories that enhance the meaning of Thanksgiving.
The Spring 2011 issue is devoted to spiritual uplift projects conducted in different sites by Jinishian staff and volunteers.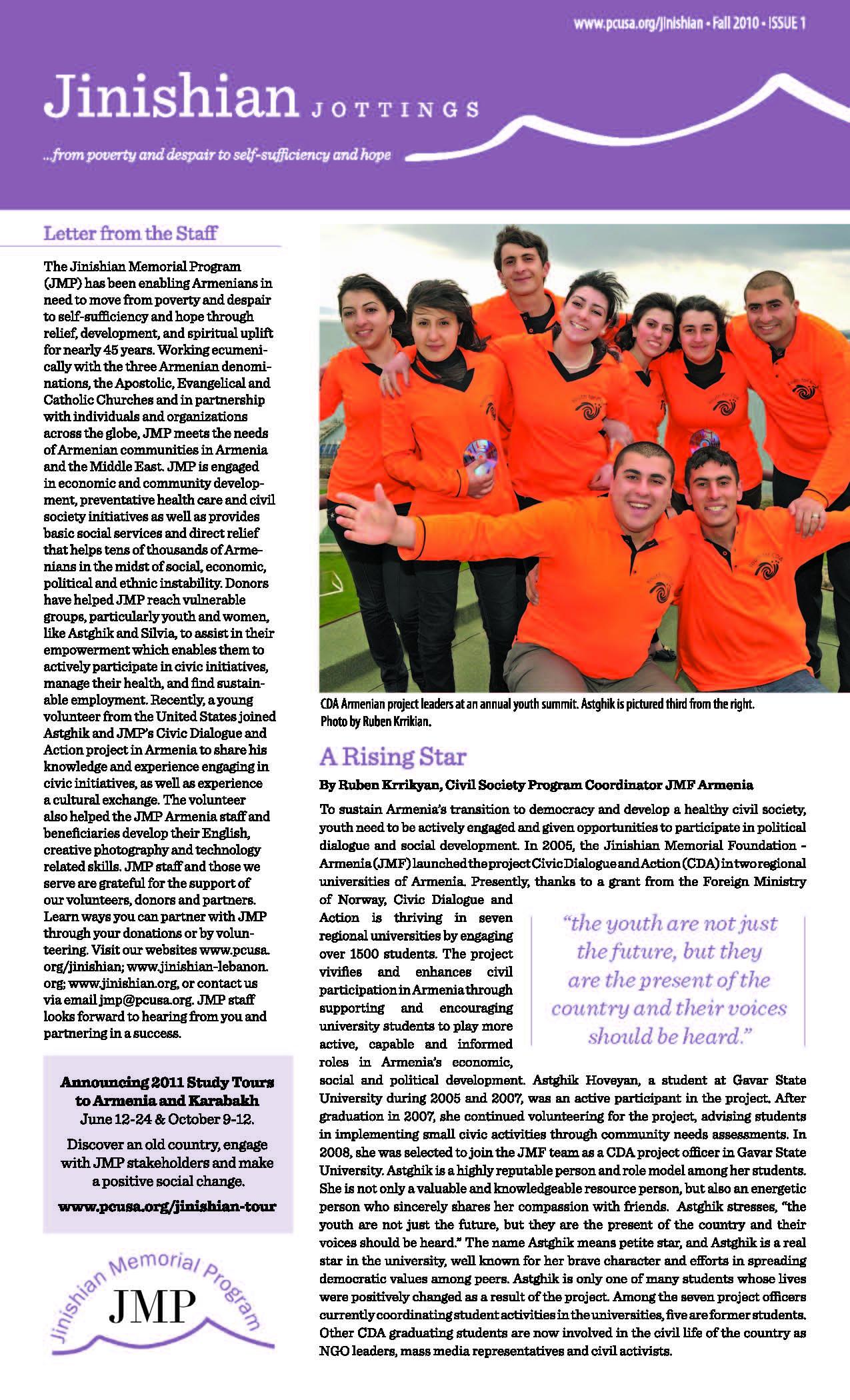 The first issue, Fall 2010, features stories of those that Jinishian Memorial Program serves and opportunities partner with us.
Pages